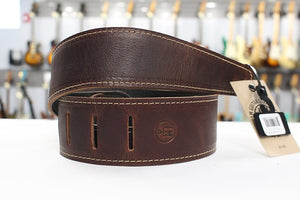 LM Products Guitar Strap Genuine Leather Brown Genuine Cowhide LS-2304H WY *Free Shipping in the USA*
How about a strap that will feel as
great (or better) 10 years from now? That's why we make our own baseball
glove style leather for these straps. It just keeps getting better!
Then we back it with luxuriously smooth & soft leather backing layer
- it has the perfect feel of softness and strength. A classic in the LM
line for decades and worn by thousands of guitarists.



Width: 2.3" or 2.9"
Length - 37" - 58"