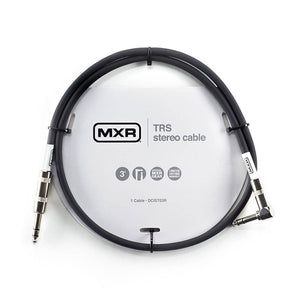 MXR TRS Stereo Cable DCIST03R *Free Shipping in the USA*
This item is brand new.

The Long Story.






These TRS / stereo cables are MXR-approved for clean, pure
tone. Their 24AWG oxygen-free copper wire maintains tonal integrity,
while their 95% coverage spiral shield helps block unwanted
interference. This cable's PVC outer jacket provides flexibility and
protection against kinks, and all-metal connectors to further ensure a
long life on the road. Leave it to MXR to keep your tone intact.